1. Activate Talent Account
In order to create your first listing on Kenzap marketplace active your talent account by clicking on the button below.
This step should activate three additional sections:
Talents Dashboard – place where you can control your finance and customer orders.
Talents Listings – place to manage new and existing marketplace listings.
Talents Articles – your blog space to create new articles for Kenzap community.
2. Create Listing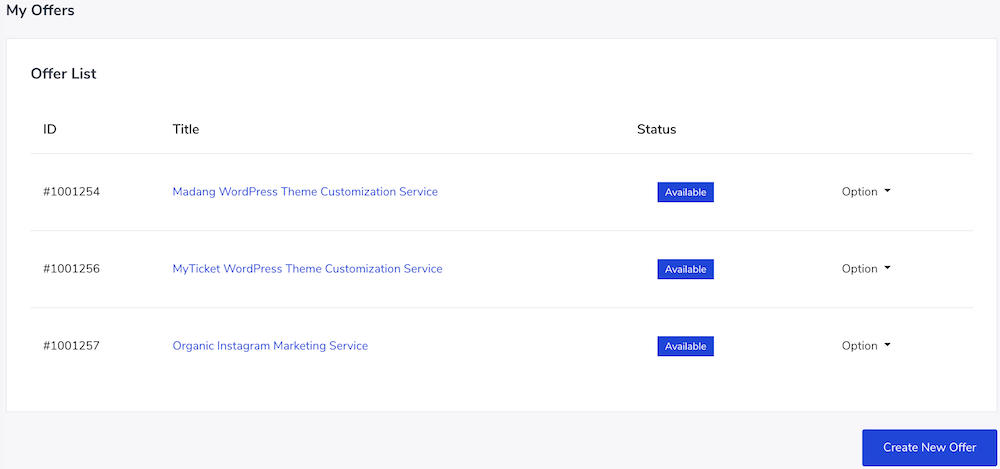 Go to My Account > Listings and click on Create New Listing button. This will trigger a popup window as shown below.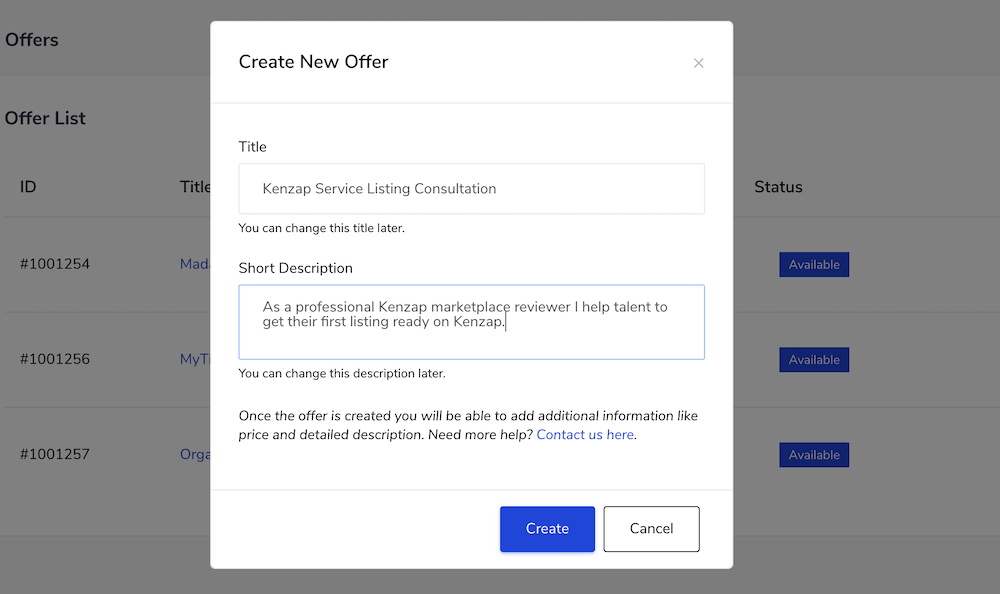 Provide title and short description of your service. Try to make it short and straight to the point. Avoid keyword stuffing and follow these guidelines.
Once done click on Create button. By default you need to enter listing information in English but other languages are also welcomed. In fact in order to achieve better user experience over different regions we may translate your listings into other languages on your behalf.
Choose the right category that closely matches your listing. You can not define custom categories but you can request new one by contacting us over here: https://kenzap.com/help-center/
Fill in:
Title – is shown whenever your service is listed or searched.
Short Description – is displayed during listing search and under main marketplace page.
Long Description – is only listed under main landing page of your service.
3. Define Features
Every listing must specify features. Features are used for price variations. For example:
free 24/7 chat support.
3 free revisions.
If you define two price packages, for example, Individual package and Business package you can include "3 free revisions" feature for both of these packages while "free 24/7 chat support" can be only included under Business package.
In such a way customers can see price difference in a more straightforward and transparent way. Features are arbitrary you can define any feature that you think describes your listing best.
4. Add Price Variations
The key to successful monetization is to define the right pricing strategy. For example, you can choose to have a fixed pricing model or provide your services on hourly basis. Fixed pricing model example:
1 QTY = 500 words
2 QTY = 1000 words
3 QTY = 1500 words
…
Alternatively the hour rate example may look as following. It takes you to create 450-600 words article depending on the topic complexity per one hour.
1 QTY = 1 hour
2 QTY = 2 hours
3 QTY = 3 hours
…
5. Upload Images
Regardless the service type you provide images are one of the best ways to describe your listings. Consider providing good quality graphics that exclusively describe your service.
6. Create FAQ Section (optional)
When your listing gets more traction you may experience more questions from potential customers. Unfortunately sometimes it is not enough to describe everything under description section as some customers may not read it completely.
Frequently Asked Question (FAQ) section is a good workaround here as it provides on the fly preview of most popular questions in one place. Consider filling up this section in order to help your potential customer get answers to questions before they even try to reach you.
7. Update Your Profile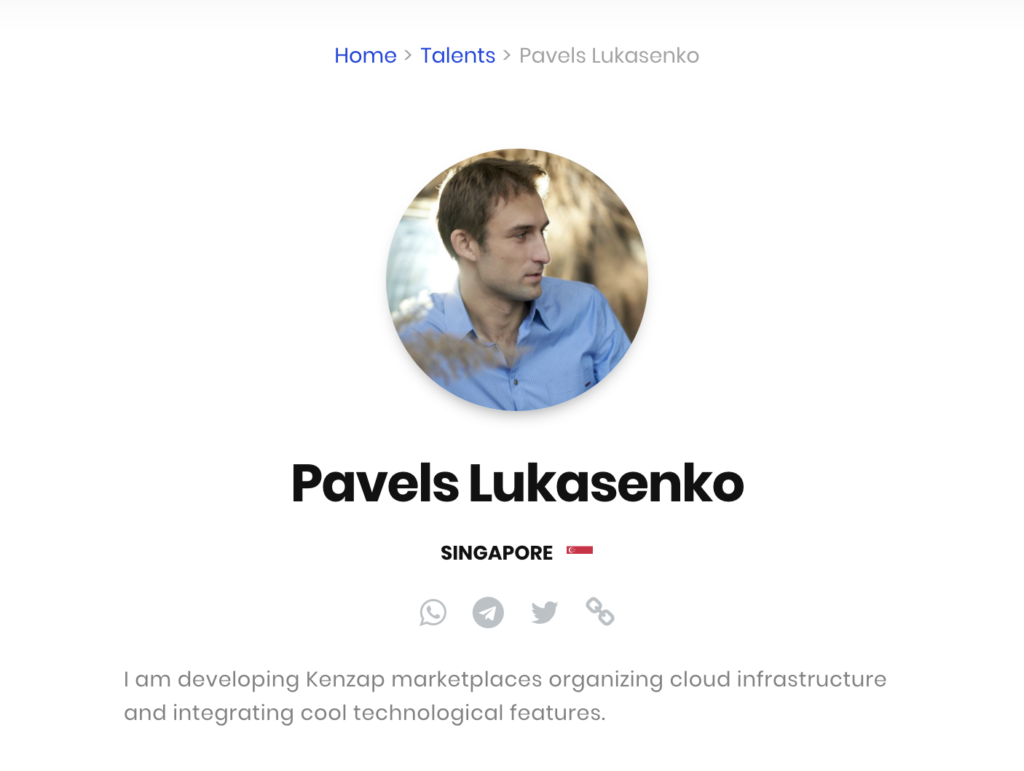 The last but not least is your Kenzap profile. Make sure that you have:
Provided your contact details such as WhatsApp, Telegram or Facebook Messenger.
Uploaded high quality profile image.
Entered short bio.
Provided links to your other social media profiles.