Launching QR-code ordering system for hawkers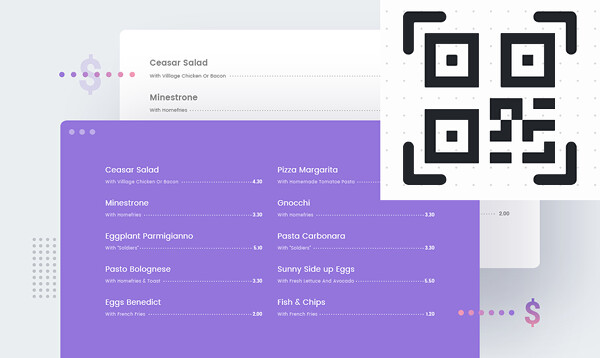 There are numerous advantages of having an electronic ordering system. To name a few:
Organizes ordering workflow
Reduces live queues
Provides more interactive way to order
Keeps your customers closer
Makes business look more professional
Attracts young tech-savvy generation
In this guide I will demonstrate you how to launch your digital version of menu and start accepting orders online without relying on paid software solutions.
For this purpose we use Kenzap Cloud hosted, open source Extensions ( KCE ) such as:
How it works
The very first step is to enter all your menu positions into the E-commerce KCE .
1. Populate Menu Items
From there click on the Product list > Add product and provide:
Product title
Product short description
Product price
Make sure to upload product image and assign categories as show in the image below.
2. Configure QR-code Stickers
Once menu items are populated you can configure QR-codes and the final look of the menu. Go to QR menu KCE .
Here you can setup multiple QR-codes for different zones or tables. You can also choose one universal QR-code for the whole area.
Another important setting is the Public Link that will be hard-coded into the QR-code sticker.
Make sure not to change your public link after QR-codes are already printed as it will prevent your menu from working properly.
3. Adjust Style & Publish
Adjust unique feel and look of your menu that differentiates you from your competitors and hit on Publish Menu button and then preview to view the menu online.
Note that all configurations are already optimized for all mobile devices such as iPhones or Androids.
4. Process Orders
When customer places order you can view it under E-commerce KCE > orders section.
You can manipulate new and past order under this section as well as change statuses that can help manage internal processes of your stall.
If you have any questions feel free to submit them under the following space: https://kenzap.com/qr-code-menu-ordering-system/